Forexite news
Release 37 (2/2015) of December 26, 2015
You are reading the Forexite news next issue. The purpose of the newsletter is to let our customers, partners and users of our services know our company news as well as the changes in our trading conditions and software products, and to reveal the useful opportunities of our services.
You will find in this bulletin:
Merry Christmas and Happy New Year!
TradeRoom and TradeRoom Mini News
QuoteRoom News: QuoteRoom 2015.11 release

Merry Christmas and Happy New Year!
Dear friends! Merry Christmas and Happy New Year! We wish you and your families health, happiness and prosperity in the coming New Year!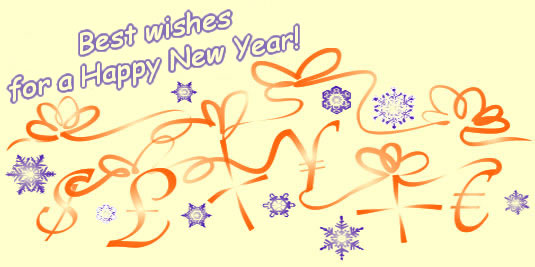 Please note the change in the business hours which you can follow in TradeRoom.

TradeRoom and TradeRoom Mini News
The TradeRoom trading system is meant for Forex trading via the Internet. TradeRoom provides real-time deals, a flexible management of your trading account and a receipt of its state information.
The TradeRoom Mini Forex system is designed for trading through the mobile devices (cellular phones, smartphones, communicators, etc.).
There are the following changes in the latest versions.
Transfers
There is a new way, a Paysera account, to deposit and withdraw the funds through a Paysera payment system now. After the registration in the Paysera system you get a multicurrency account which can be funded with a bank transfer. You can transfer funds from Paysera to your bank account, Paysera Visa payment card, Webmoney and Payza payment systems, or to another account in the Paysera system. For more details on the funds deposits and withdrawals through the Paysera account, as well as on the other opportunities for your account funding, please see Funds receipt and return methods.
A cash withdrawal method to the payment cards in USD and EUR has been added. This option allows you to transfer your funds to your Visa or MasterCard issued almost in any country and in any currency. When credited to the card, the amount will be converted into the currency of the card. We also offer cash withdrawals to the cards in RUB and UAH.
Log on to TradeRoom
Log on to TradeRoom Mini

QuoteRoom news
Release of QuoteRoom 2015.11
The QuoteRoom software is meant to collect, store and display the information (quotes and news) necessary for the Forex trading as well as to export the quotes into the programs of technical analysis. QuoteRoom allows you to use the Forexite TradeRoom system for the Forex trading, through a built-in browser.
New improvements and changes in QuoteRoom:
Now there are messages explaining the program individual units operating, including those in case of communications problems and other non-standard situations.
Share