The "Conditions" section is informative. Service conditions such as trading time, trading instruments, spreads, current value dates, deposit rates, roll-over points can be checked here.
The Forexite TradeRoom trading conditions favorably differ from the competitive ones, especially by in the spread stability at the market fluctuations as well as in the interest accrual on the balances.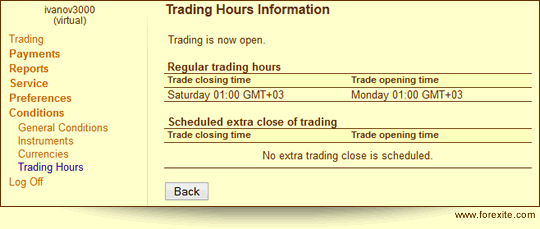 Enlarge [+]
Please note that trading is always open when you trade in your virtual (demo). It means that you can study the Forex trading through Forexite TradeRoom at any time - on holidays and over the weekends.
Use the "Log Off" command from the main menu to terminate your TradeRoom session.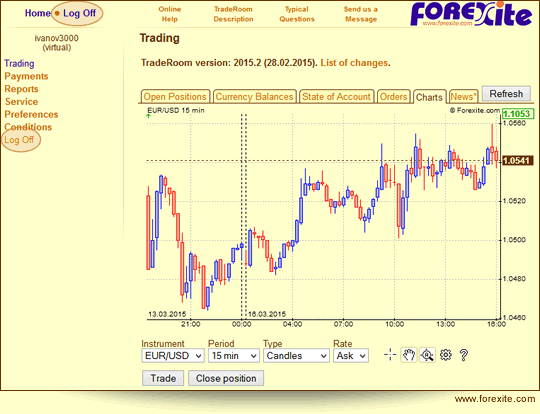 Enlarge [+]
You do not have to take any special actions to save your results. All the deals you've made as well as all the orders you've placed will stand. Trailing of Stop-orders goes on even after you log out of the system, which is not typical of many other trading systems.